You are here:
OWON
/ Products / owon tds series touch-screen digital oscilloscope
OWON TDS Series Touch-screen Digital Oscilloscope
- 70MHz-200MHz Bandwidth, Max 2GS/s Sample rate
- 7.6M record length
- 50,000 wfms/s waveform capture rate
- waveform zooming (horizontal / vertical), and saving
- FFT points (length, and resolution variable)
- multi-window extension
- 8 inches 800 x 600 pixels high def LCD
- multi- communication interface : USB, VGA, LAN
- LabVIEW supported

Send Inquiry
Product Details
We are known as one of world's leading China manufacturers and suppliers. Welcome to buy the famous brands' OWON tds series touch-screen digital oscilloscope, 200mhz oscilloscope, touch screen oscilloscope, four channel oscilloscope with cheap price from us. We have many products in stock at your choice. Consult the quotation with us now.
1. Touch screen

2. Powerful waveform capture rate
Up to 50,000 wfms/s waveform capture rate, restoring random / low-probability event in fine details.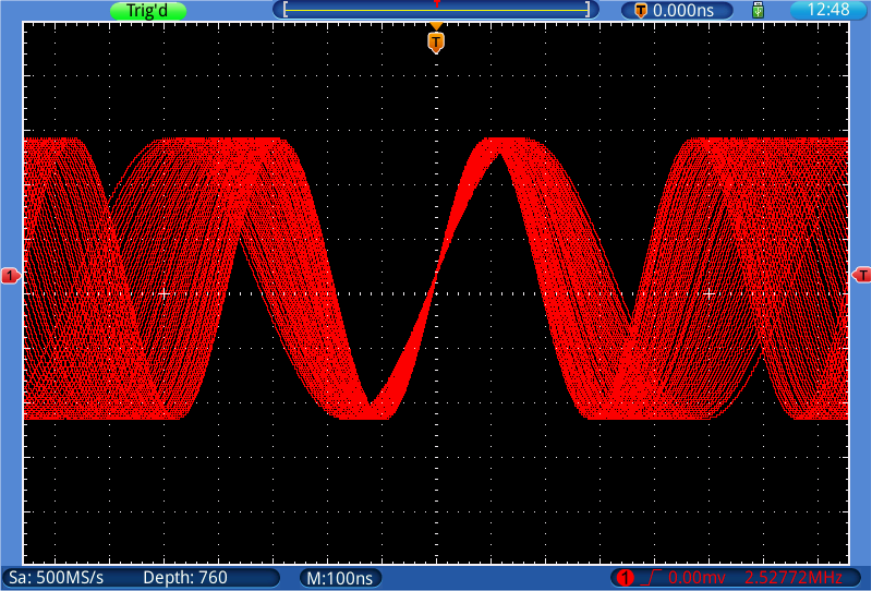 3. Multi- window extension
Double-display, and proportion-zoom realizes waveform detail restoring when observing the whole outline.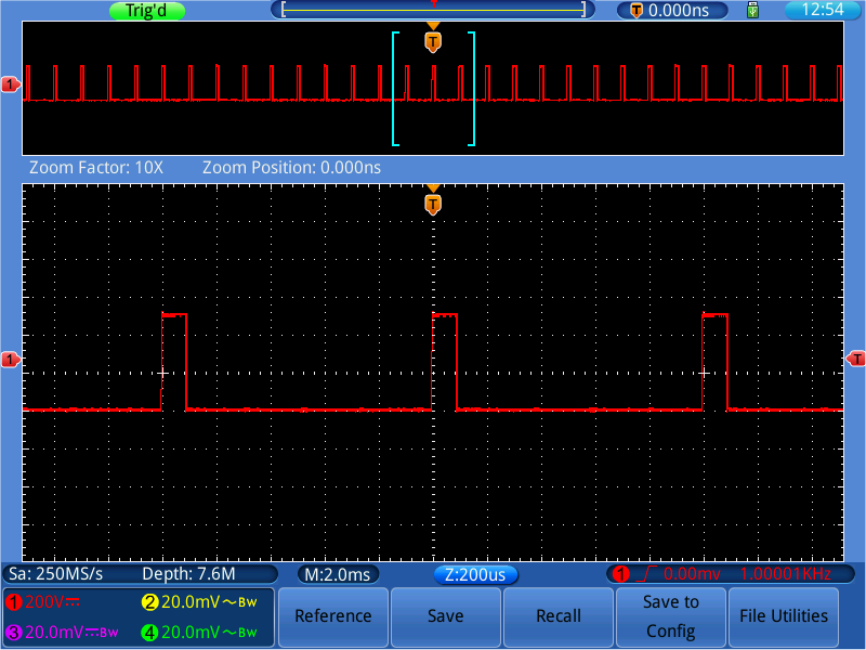 Specifications
Model
TDS7074
TDS7104
TDS8104
TDS8204
Bandwidth
70MHz
100MHz
200MHz
Channel
4
Sample Rate
1GS/s
2GS/s
Waveform Capture Rate
50,000 wfms/s
Display
8" touch screen color LCD
Record Length
7.6M
Horizontal Scale (s/div)
2ns/div - 100s/div, step by 1 - 2 - 5
Vertical Resolution (A/D)
8 bits resolution (4 channels simultaneously)
Vertical Sensitivity
2mV/div - 10V/div (at input)
Trigger Type
Edge, Pulse, Video, Slope
Trigger Mode
Auto, Normal, Single
Waveform Math
+, -, ×, ÷, FFT
Communication Port
USB host, USB device, VGA, LAN、AUX
Dimension (W×H×D)
380 × 180 × 115 (mm)
Weight (without package)
1.5 kg

Support
Accessories
The accessories subject to final delivery.
Power Cord

CD Rom

Quick Guide

USB Cable

Probe

Probe Adjust

Soft Bag (optional)
Inquiry