You are here:
OWON
/ Products / owon sds-e series digital oscilloscope
OWON SDS-E Series Digital Oscilloscope
- Bandwidth : 30MHz - 125MHz
- Sample rate : 500MS/s -1GS/s
- Ultra-thin body
- 8 inches high resolution LCD
- Pass / Fail function
- SCPI, and LabVIEW supported
- Digital filtering and current measurement
(excl. SDS5032E and SDS5052E)
Send Inquiry
Product Details
We are known as one of world's leading China manufacturers and suppliers. Welcome to buy the famous brands' OWON sds-e series digital oscilloscope, battery oscilloscope, digital scope, dual trace oscilloscope, 100 mhz oscilloscope, xy oscilloscope with cheap price from us. We have many products in stock at your choice. Consult the quotation with us now.
1. 8 inches large display
8 inches (800 x 600) TFT high resolution LCD display much detail. Horizontal 15 divisions and vertical 10 divisions, perfect than same level product.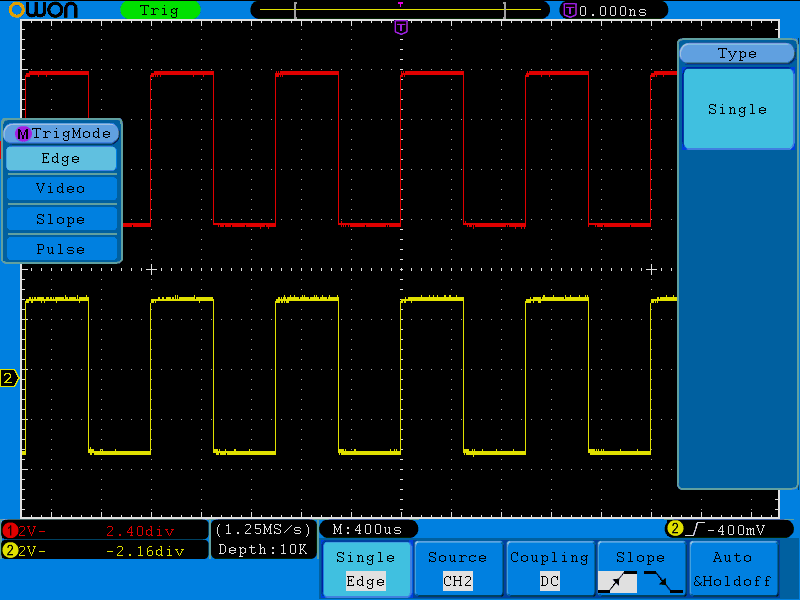 2. Auto-scale function
While in auto-scale status, the oscilloscope will switch to the specific trigger mode, vertical scale and timebase scale according to the type, amplitude and frequency of input signal.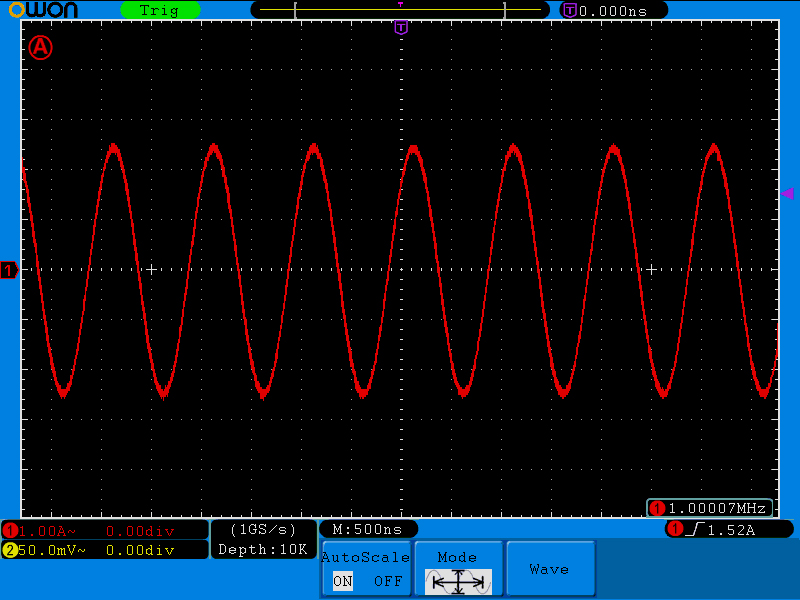 3. Pass/Fail function
Pass/Fail function can compare the template signal edit by user (horizontal and vertical occupation) with input signal. Meet the requirement for long-term signal monitor, production monitor, filter and control.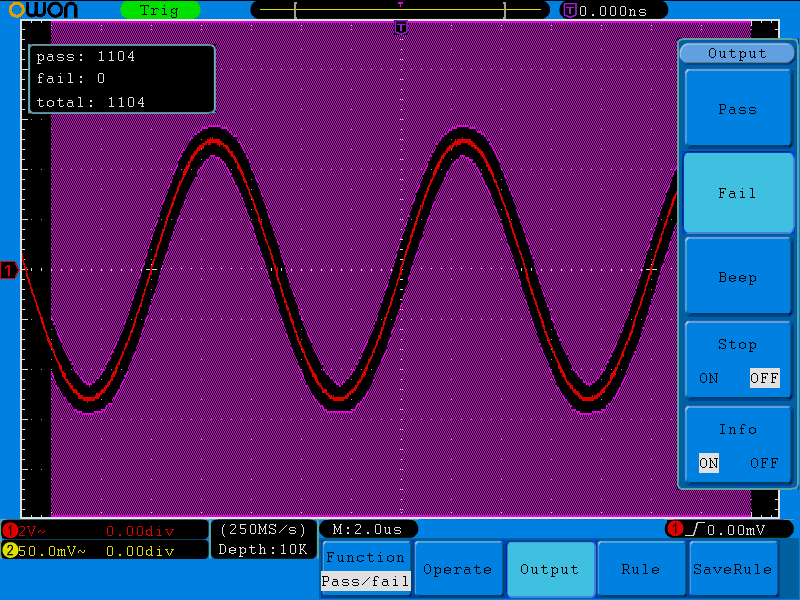 4. Waveform Record/Play
SDS series waveform record/play function support 2-channel waveform record. Moreover, Pass/Fail waveform is also able to be recorded. 1000 frames record capacity. Support waveform replay to analyzer the detail.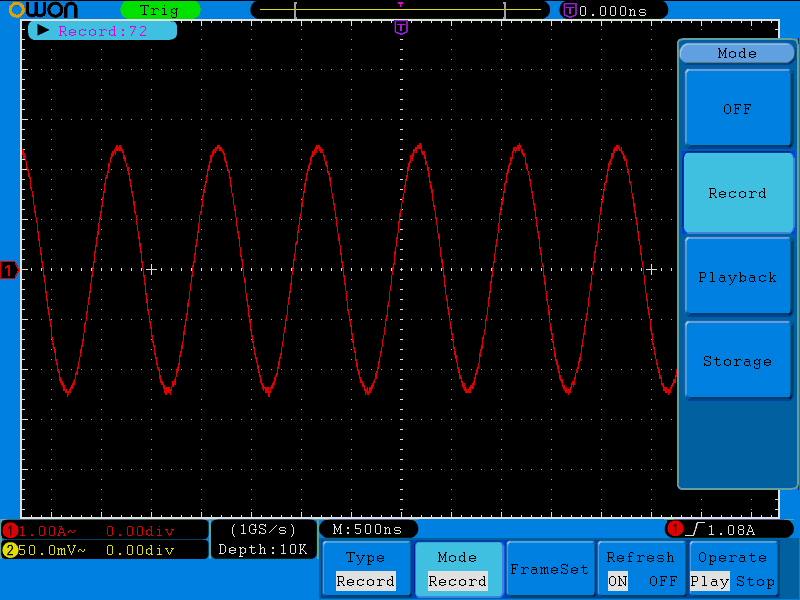 Specifications
Model
SDS5032E
SDS5052E
SDS6062E
SDS7072E
SDS7102E
SDS7122E
Bandwidth
30MHz
50MHz
60MHz
70MHz
100MHz
125MHz
Sample Rate (real time)
500MS/s
1GS/s
Horizontal Scale (s/div)
5ns/div~100s/div, step by 1~2~5
2ns/div~100s/div,
step by 1~2~5
Channel
2 + 1 (external)
Display
8" color LCD, 800 × 600 pixels
Record Length
10K
Vertical Resolution (A/D)
8 bits (2 Channels simultaneously)
Vertical Sensitivity
5mV/div~5V/div (at input)
2mV/div~10V/div (at input)
Trigger Type
Edge, Pulse, Video, Slope, and Alternate
Trigger Mode
Auto, Normal, and Single
Waveform Math
+, -, ×, ÷, invert, FFT
Communication Interface
USB host, USB device, Pass / Fail, LAN, and VGA (optional)
Battery
not supported
Dimension (W×H×D)
348 × 170 × 78 (mm)
Weight (without package)
1.50 kg

Support
Accessories
The accessories subject to final delivery.
Power Cord

CD Rom

Quick Guide

USB Cable

Probe

Probe Adjust

Soft Bag (optional)
Inquiry